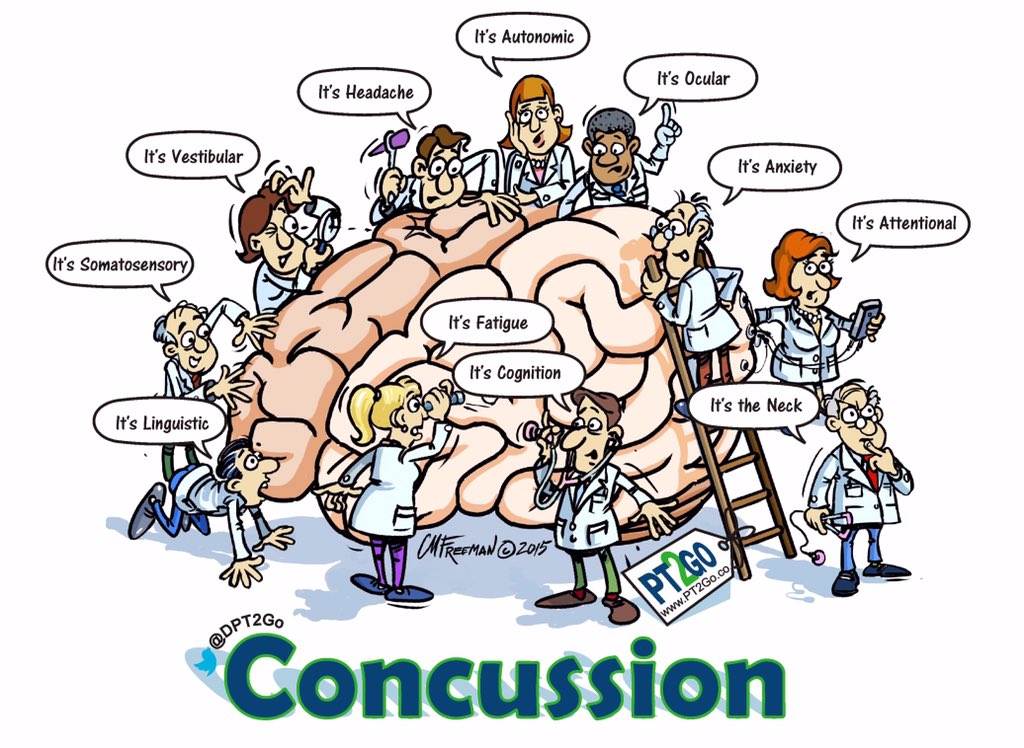 Sure, this is the fifth post of 2016 – and its July – however there is a good reason for it. I continue to be an on the field athletic trainer, I continue to educate on concussion, I continue to be active on Twitter but more importantly I am concentrating more on being a father and husband. Blogging ain't easy, folks; let's be honest the coverage of concussion has blossomed well since 2009 when this blog started.
All of that being said, I am also in the process of gaining further education in concussion. This is not your typical education about the injury but right were my mantra for the past six years has been:
The injury of concussion is not the true problem; it is the mismanagement of this brain injury that is the real issue.
As noted in March I began the Evidence in Motion Concussion Management Course. This is a 34 week program that was designed to bring collaboration and current information to those that can impact the real problem of this injury, the clinicians.
We have arrived at the half way point in the program, marked by the weekend intensive course – which met in Chicago this past weekend. Many have wanted to know has it been worth it. The answer is unequivocally, YES.
Before I get to the hands on of the weekend let me recap the first half of the program. One word cannot do it justice but in our search for snippets of information and quick reaction, that one word could be "trailblazing".
Previously I wrote about how the program was basically going in terms of mechanics and what we were doing at the time. Since then I have read more research (current), discussed, and most importantly learned how to better help those that have been concussed.
We finished the Therapeutic Neuroscience Education and moved into the specifics of the concussion and its management. We spent a week on each of the following parts of the concussion continuum:
Emergency Department – evolution and how they view the injury
Orthopedics – how concussion relates to bones and muscles (neck)
Vestibular Rehab – not only the vestib system but really focusing on the eyes
Adult/Migraines – a previously unthought of link/predisposition for concussion
Vision Rehab – what I feel will be the next area of focus for recovery from concussion
Neuropsych/Return to Learn – how we all fit together in these areas as clinicians
Speech Language Pathology – unknown to me how these professionals can and will help
Those seven weeks, plus the last week of summary were probably the most challenging Continue reading →